Excursion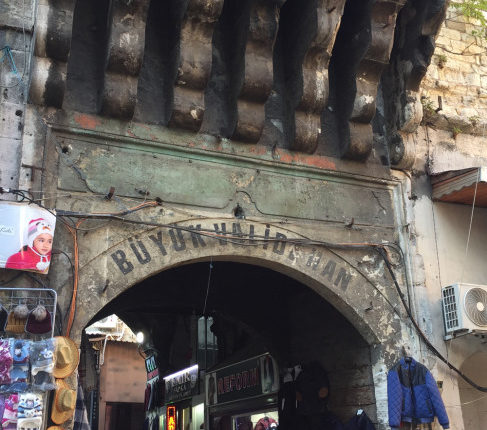 Nation25 examines the model of Fondaco, born in the X century, in its historical sense of a place of accommodation and exchange of goods for the different cultures bordering on the Mediterranean. The fondaco is a tool for reflecting on the first relationships between foreign communities, and their cultural and economic dynamics, in the Mediterranean area.
Elena Abbiatici and Sara Alberani are going to examine the Büyük Valide Han in Istanbul as an example for the Ottoman style.
---
Mahalla

Festival 2020

To  cope with the COVID-19 pandemic the Mahalla Festival 2020 will take place as a remote festival to overcome self-isolation, demobilization and paralysis.

The Mahalla Festival 2020 is implementing remote tools to keep intercultural communication and creative expression alive even in times of physical distance and to help to cope not only with the pandemic but also to create new forms of interactive communication and understanding between different communities in the world.