Excursion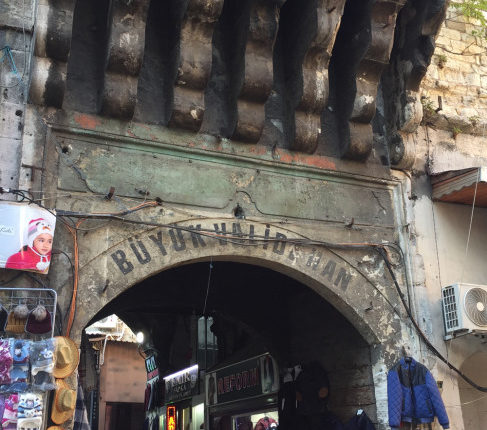 Nation25 examines the model of Fondaco, born in the X century, in its historical sense of a place of accommodation and exchange of goods for the different cultures bordering on the Mediterranean. The fondaco is a tool for reflecting on the first relationships between foreign communities, and their cultural and economic dynamics, in the Mediterranean area.
Elena Abbiatici and Sara Alberani are going to examine the Büyük Valide Han in Istanbul as an example for the Ottoman style.
---
Mahalla

Festival 2020

To  cope with the COVID-19 pandemic the Mahalla Festival 2020 took place as a remote festival to overcome self-isolation, demobilization and paralysis.

The Mahalla Festival 2020 was implementing remote tools to keep intercultural communication and creative expression alive even in times of physical distance and to help to cope not only with the pandemic but also to create new forms of interactive communication and understanding between different communities in the world.
Wandering

Tower

The Wandering Tower is the title of a surrealist short story by Sergej Prokofiev from the times of vivid migration movements on the edge of the world wars.

The Festival was quoting the title as a metaphorical frame for Mahalla 2020/2021. The tower of Babel is connected as a motive to the search for the origin of language and the access to the divine.
Murmuration
Murmuration refers to the phenomenon that results when hundreds, sometimes thousands, of birds fly in swooping, intricately coordinated patterns through the sky.
Murmuration looks also back on the migration movements of the 20th century in the interplay of international relations.
Palimpsest
The title, Palimpsest, originally denotes a piece of writing material on which the original writing has been erased to make room for later writing.
However, traces of the overwritten texts remain.
This paleographic phenomenon will inspire the artists of the Mahalla Festival 2022. They will be concerned with the use of resources in a
comprehensive way: in terms of ecological, economic, political, social and communal memory culture.
The Palimpsest Festival is supported by
The Murmuration Festival is supported by
The Wandering Tower Festival was supported by